THE MOST BEAUTIFUL HATS IN THE WORLD
Eight monumental showcases designed by Arnaldo Gardella for the former Borsalino Sample Room punctuate the transition between as many narrative sections with more than two thousand hats on display.
Each showcase overlooks metaphysical landscapes that reveal to the visitor the multiple identities of Borsalino and its evolution along the timeline. Using theBorsalino Museum App you can discover anecdotes, curiosities and legends of eighty hats, selected for their material and intangible value.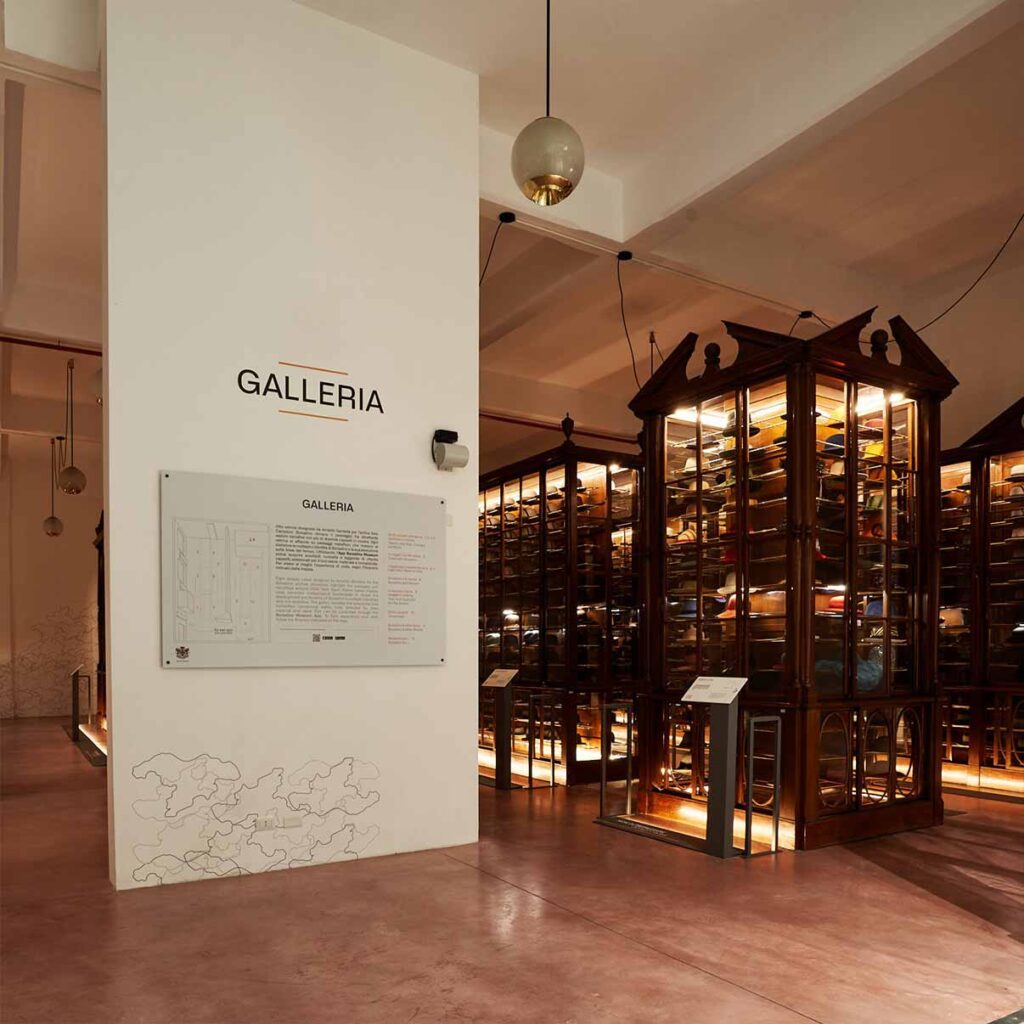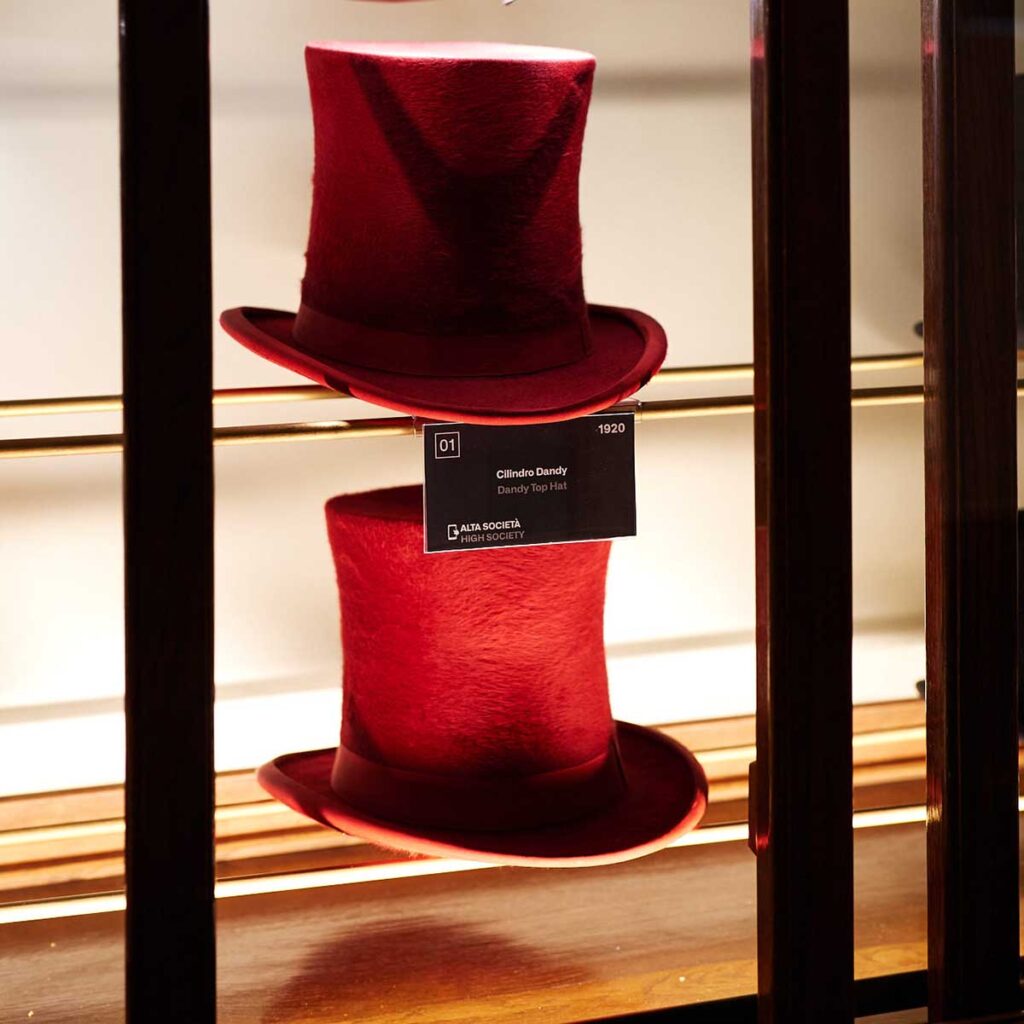 TWENTY HATS THAT CHANGED THE WORLD
From the top hat to the baseball cap, the story of twenty legendary headgear designs that have entered costume history, breaking new ground and charting new paths. A not-to-be-missed in-depth look at Borsalino's drive for innovation and love of design.
TRAVEL WITH BORSALINO
The art of travel has always represented one of Borsalino's founding values. Ten extraordinary hats mark as many narratives, capable of restoring the idea of travel and its transformations along the timeline.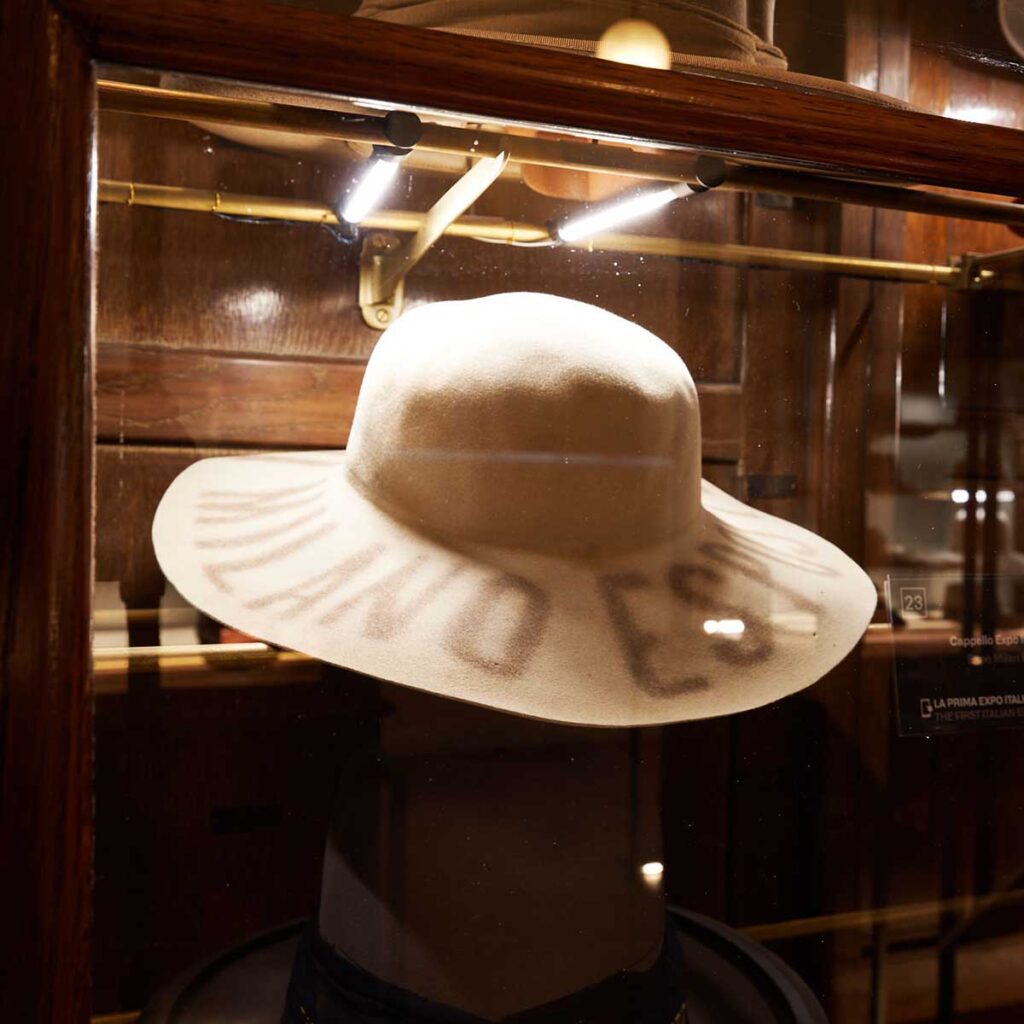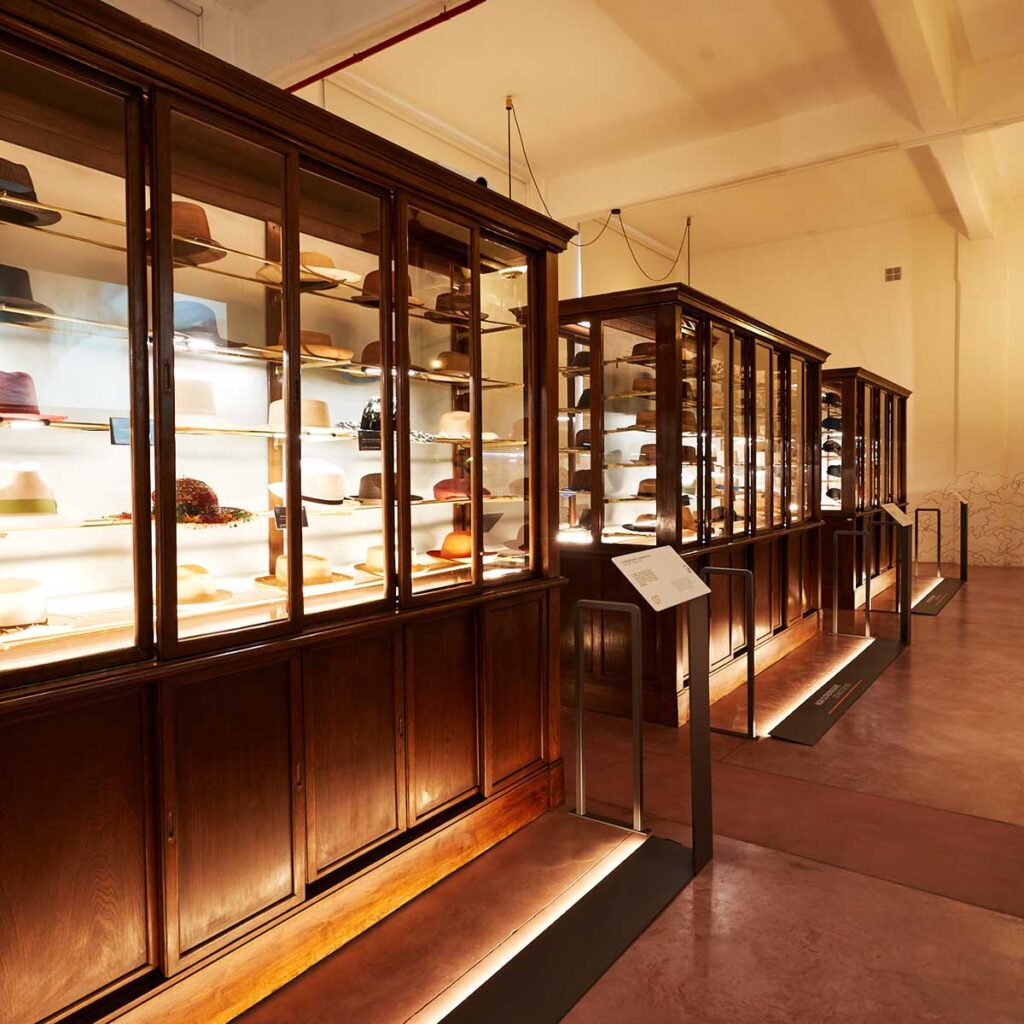 LEGENDARY PANAMA HATS
A ten-thousand-kilometer journey from the coast of Ecuador to Alexandria. Ten Panama hats narrate the exciting meeting of two schools of excellence: the Ecuadorian art of weaving and craftsmanship of Alessandria.
BORSALINO AND WOMEN
Borsalino style explodes a dreamy showcase encompassing the House of Alessandria's wondrous women's creations. Four extraordinary hats enact a series of tales spanning more than 160 years of history.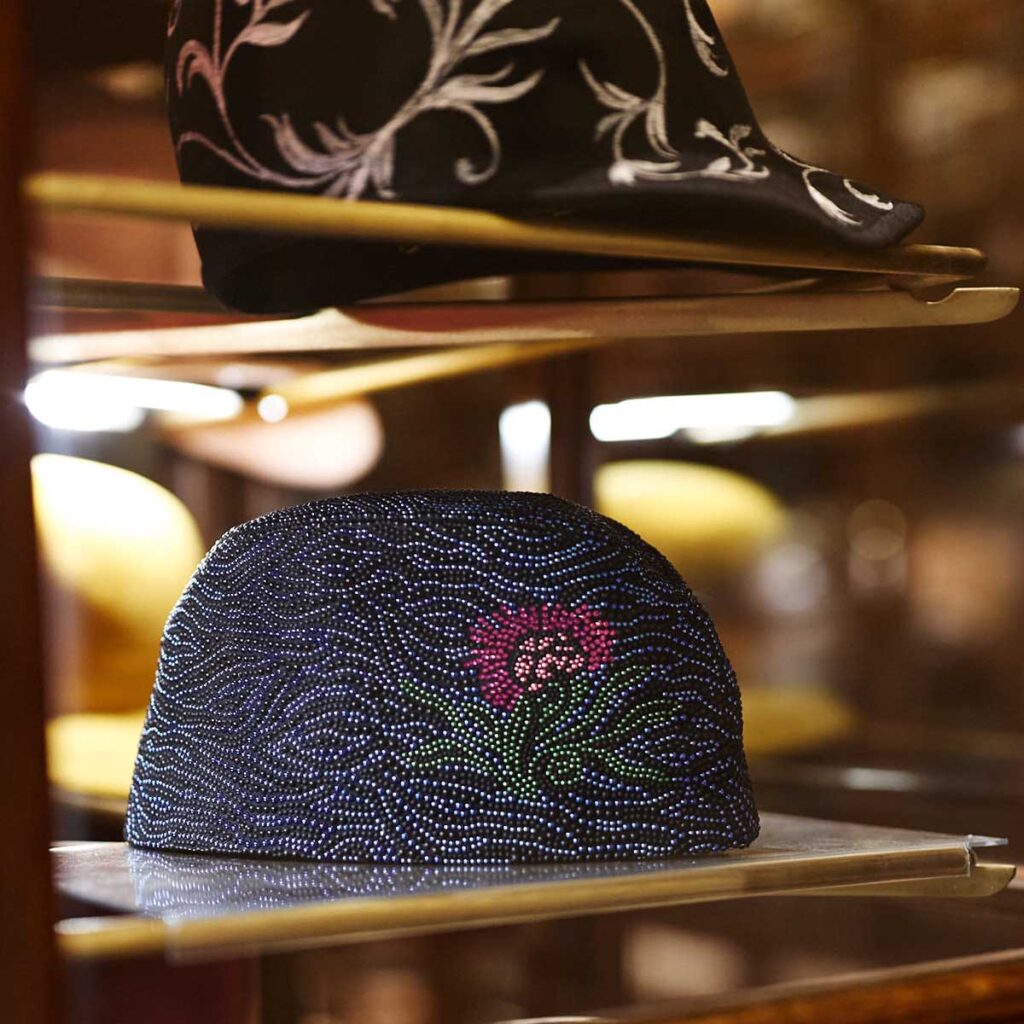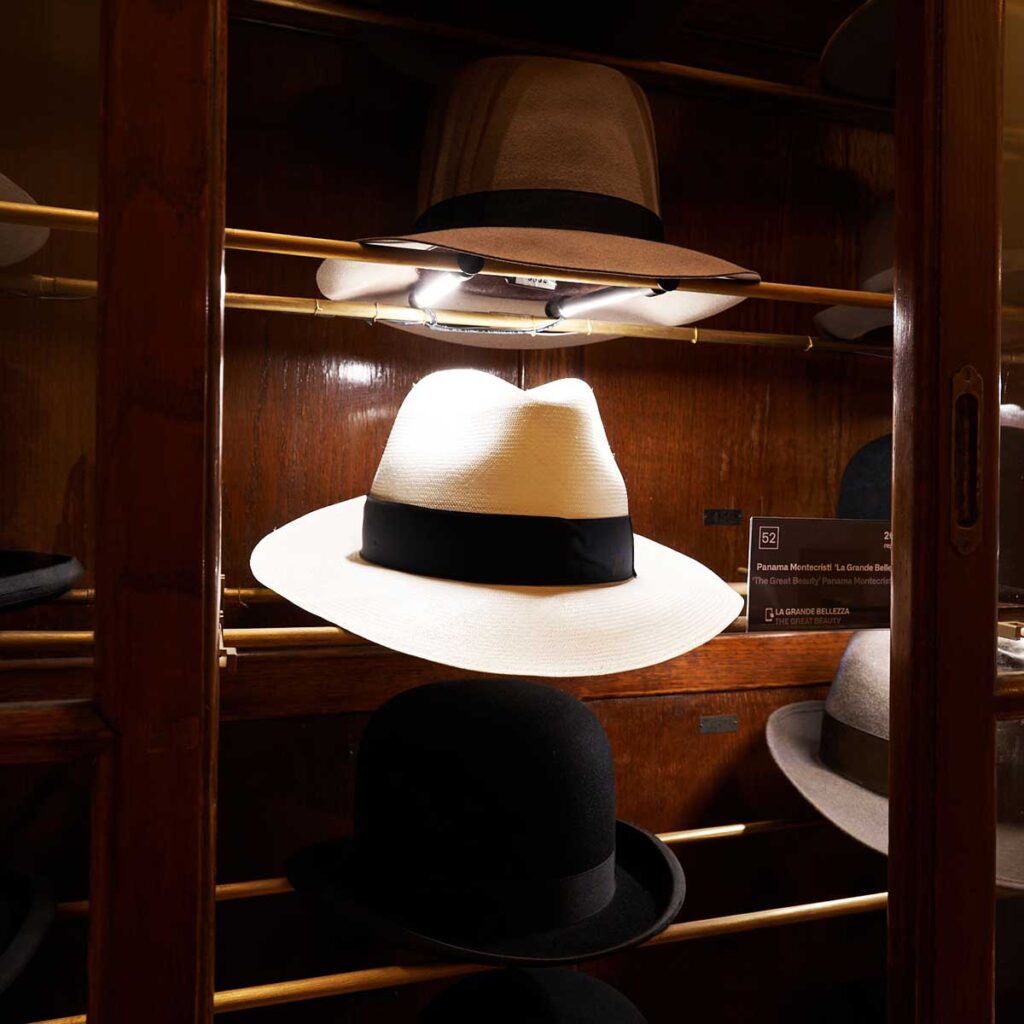 HATS THAT CAPTURED THE BIG SCREEN
From Casablanca to 8 1/2, from Once Upon a Time in America to The Great Beauty: some of the greatest masterpieces in film history feature Borsalino hats. Findings, images, videos and testimonies lead the visitor to the origin of this unique relationship.
DIVINE HATS
An exclusive collection of religious hats made by Borsalino during its long history. The craftsmanship of Alessandria's artisans is manifested through the story of four extraordinary specimens, enriched with in-depth content.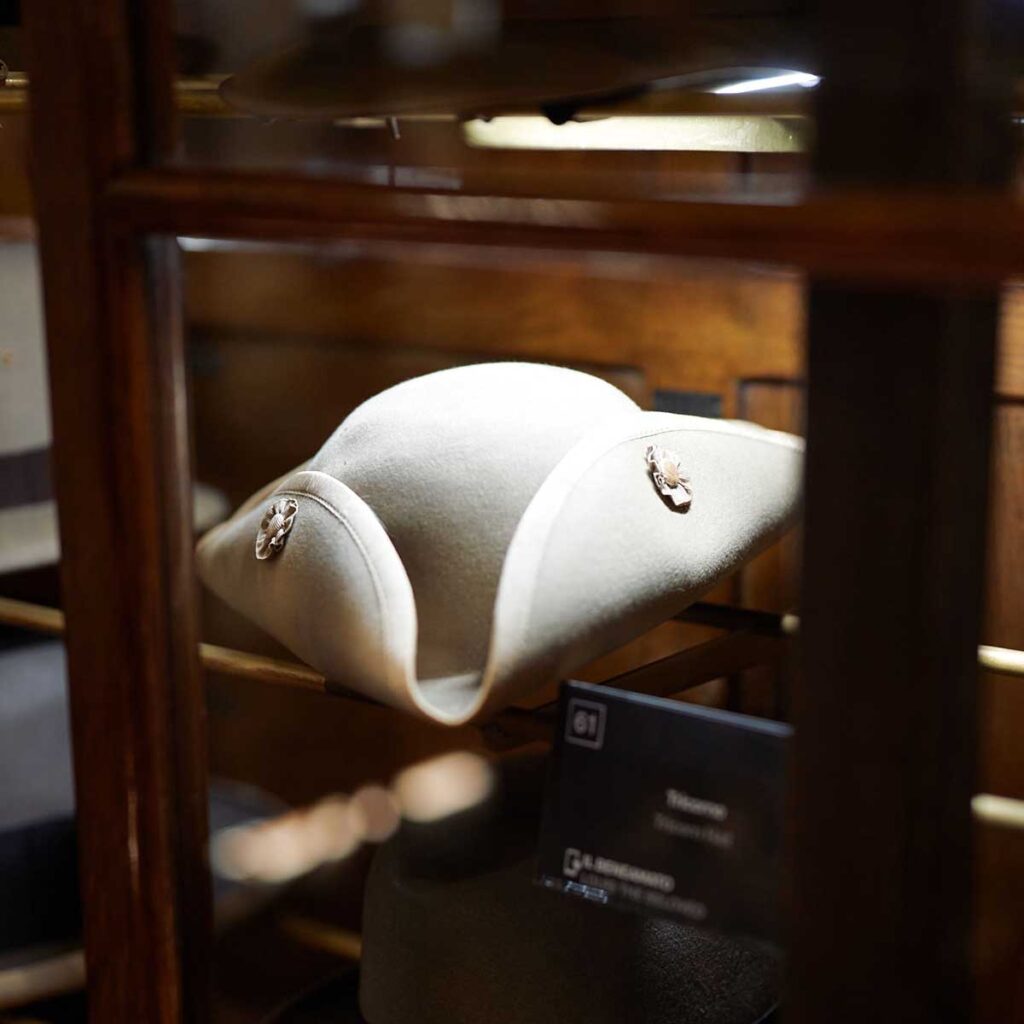 BORSALINO & OTHER STORIES
A monumental showcase showcases the Borsalino vocabulary to lead us to discover a unique heritage of culture and tradition. An eclectic exhibition that hosts 16 narratives on collateral themes, with insights on specific topics.
BORSALINO FOR…
Fashion, design, art and lifestyle: discovering the creative exchanges and collaborations that have marked Borsalino's history. Eight unique examples celebrate the Alessandria House's ability to enhance the legacy of the past by confronting the language of the contemporary.